Charlie Sheen's Ex-Fiance Overdoses Three Weeks After Split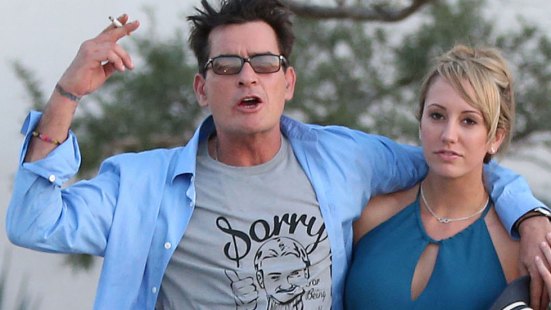 Charlie Sheen's ex-fiance was rushed to a hospital after a drug overdose over the weekend, a report said.
Brett Rossi, 25, was found passed out at her home by a friend and rushed to Cedars-Sinai Medical Center, where she spent a night in the intensive care unit after doctors pumped her stomach,
She recovered, and was later transferred to a regular unit, the site said.
It wasn't clear what kind of drugs were involved.
However, on Tuesday, a source close to Rossi refuted the OD report to US Weekly, saying the former porn starlet suffered an adverse reaction to prescription medication.
"Her hospital stay was due to an adverse reaction to a newly prescribed medication," the source told US Weekly. "The rumors that she had her stomach pumped due to an overdose are completely false. Scottine has always been an advocate for living a healthy, sober lifestyle and has never had a history of substance abuse in her past."
Sheen, 49, and the actress were set to wed this month, but the "Major League" star pulled the plug in October.
Thanks for checking us out. Please take a look at the rest of our videos and articles.
To stay in the loop, bookmark our homepage.