By Daniel Rubin and Thomas J. Gibbons Jr., Inquirer Staff Writers The Associated Press contributed to this article
Posted: June 02, 1991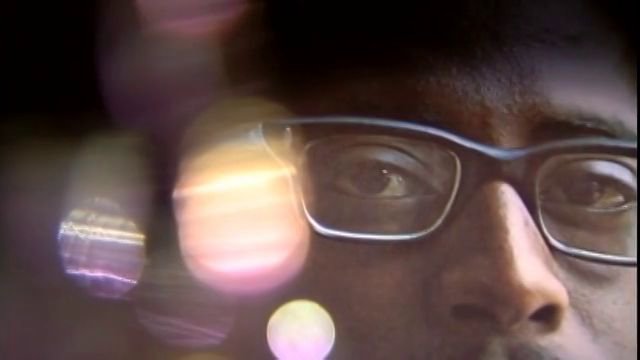 David Ruffin, the former lead singer of the Temptations, died at the Hospital of the University of Pennsylvania early yesterday morning, an hour after a limousine driver told emergency room doctors that his famous passenger had taken a drug overdose. He was 50.
Ruffin's distinctive baritone – at times gritty, at times soaring – led the Temptations to a string of enduring hits in the 1960s, such as "My Girl," "Since I Lost My Baby" and "Ain't Too Proud to Beg."
Ruffin's star would never again be so bright. After four years with the Motown group, he left for a solo career in 1968. When busted for possession of crack cocaine in 1988, Ruffin told a judge he was penniless and living in a friend's mobile home outside Detroit.
But he had just returned last month from a successful tour with former Temptations Eddie Kendricks and Dennis Edwards that took them to the Sands in Las Vegas, the Taj Mahal in Atlantic City and the United Kingdom, and his career was again on the ascent.
"He had a lot to look forward to because they started to really be in demand," said Bob Redfield, his personal manager. "Wherever they went, they were well-received. They were revered and he sang great."
According to Philadelphia police detectives, the limousine pulled up to HUP's emergency room entrance at 2:55 a.m. yesterday and the driver identified his slumped passenger and said Ruffin had overdosed. Authorities were awaiting results from an autopsy yesterday.
The emergency room staff carried Ruffin into the hospital and tried to resuscitate him but failed, police said. He was pronounced dead an hour later, at 3:55 a.m.
The driver left quickly, without giving any other information about Ruffin, police said. Ruffin had several friends in the city, said Redfield, of Star- Vest Management in East Brunswick, N.J.
Ruffin's girlfriend, Dianne Showers, who said she had lived with the singer in Philadelphia since July 1989, said she was greatly saddened but not shocked by his death. She said Ruffin had used cocaine in the past.
"He walked in the line of fire," Showers said. "I asked his ex-wife and daughters a lot of times to have him committed somewhere for approximately two years. . . . He usually denied that he was doing anything. ."
Showers said she and Ruffin were considering marriage in January 1992. "He was very special in my heart, very special," she said. "I loved him so much."
Ruffin was wearing bright, multicolored Bermuda shorts, white sneakers and a lime-green sport shirt, and carried no identification. When doctors released his body to the Philadelphia Medical Examiner's Office, it was tagged, "John Doe."
His fingerprints were taken at the coroner's office and sent to the FBI. Later yesterday, the FBI identified the prints as belonging to Davis Eli Ruffin – the singer's real name – born Jan. 18, 1941, in Meridian, Miss.
Yesterday afternoon, a local police chaplain visited his stepmother, Earline Ruffin, 92, in Meridian, where she raised David, and his two older brothers and sister. One brother, Jimmy, was also a popular singer.
"I certainly would be glad if they could send his body to Meridian so they could sing one of his songs over his body," his stepmother said by telephone yesterday. "I would just love for him to come back to Mount Salem Methodist Church."
It was in that church's choir that the preacher's young son first sang to an audience. Earline Ruffin remembered when he won a wristwatch at a talent competition there.
"I was surprised at how he turned out in life," she said. "He wanted to play all the time. He could sing like a mockingbird."
Ruffin joined the Temptations in 1964, replacing Eldridge Bryant, and the band's popularity quickly took off with "My Girl," their first record to top both the pop and R & B/soul charts. It was followed by four hits in a row: "It's Growing," "Since I Lost My Baby," "My Baby" and "Get Ready."
The Temptations drew sellout crowds with their silky voices and slick stage show. As the singers would whirl in perfect order, Ruffin – the reed-thin acrobatic one in thick-rimmed black eyeglasses – would drop to one knee and extend a hand toward the crowd.
Ruffin seemed at home onstage, and onstage at home. He was often spotted being ferried around the Motor City in a mink-lined, chauffeur-driven limousine with his live-in girlfriend, the Philadelphia-reared singer Tammi Terrell, according to Nelson George's book Where Did Our Love Go: The Rise and Fall of the Motown Sound.
By 1968, Ruffin grew weary of being one of five equals in the band, and talked about leaving for a solo career. The other Temptations didn't try to talk him out of it.
He left that summer and had but two major hits in a decade on his own: "My Whole World Ended (The Moment You Left Me)" and "Walk Away From Love."
In 1982, he rejoined the band for a reunion tour, along with Kendricks. The next year, the band and its two most notable former members, Kendricks and Ruffin, took part in a television special, celebrating Motown's 25th anniversary and contributed songs for a commemorative album. After he and Kendricks recorded an album with Hall & Oates at New York's Apollo Theatre in 1985, Ruffin was in the news again in 1988. He was arrested in Detroit on crack cocaine possession charges.
He was sentenced to two years' probation and 50 hours' community service for using the drug. After violating his probation by testing positive for opiates, he was ordered into a drug treatment center.
When Ruffin emerged in October 1989, he announced, "I'm clean."