'I Had a Complete Breakdown'
NEW YORK (CBSNewYork) – Wayne Brady is known for making people laugh, but the comedian made a serious revelation this week.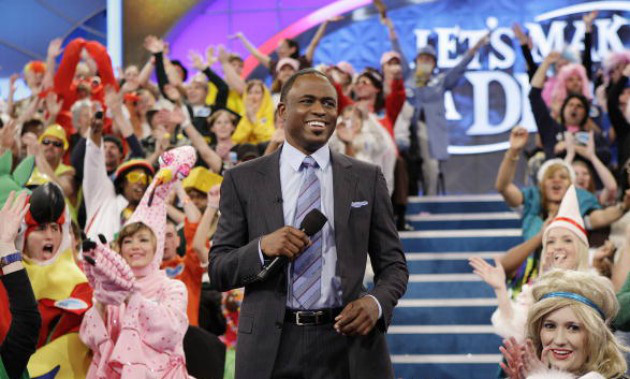 Behind all the laughs, the 42-year-old Brady revealed that he's secretly battled depression for years.
"Having a bad day is one thing, having a bad week is another, having a bad life … You don't want to move, you can't move in the darkness," he told ET's Nischelle Turner. "You're like, 'I am just going to sit right here and I want to wallow in this. As much as it hurts, I am going to sit right here because this is what I deserve. This is what I deserve, so I am going to sit here because I am that horrible of a person.'"
Brady said he had "a complete breakdown" last June on his 42nd birthday
and realized that he had to make a change.
He is now on the road to recovery.  Wayne Tweets below:
Hey family! I know some of you've seen the teaser about the @etnow interview I did w @nischelleturner re: depression. If not check it out

— Wayne Brady (@waynebrady) November 3, 2014
I talked about it bc I know not everyone is lucky enough to have a support system to talk and and you may have a wall up that stands — Wayne Brady (@waynebrady) November 3, 2014
Between you and help. It may be pride, cultural stigma, shame, or just plain old "I've got this!". I've had all the above! If me talking

— Wayne Brady (@waynebrady) November 3, 2014
About my personal journey helps someone, it's all worth it. I'm very blessed to have a great job and family. I can now appreciate all of it — Wayne Brady (@waynebrady) November 3, 2014
Much more. I love being able to bring those laughs to other ppl daily and laughing for real, myself. Take care!

— Wayne Brady (@waynebrady) November 3, 2014