Mary J. Blige is accusing heads of the music industry of making money from their artist misery, and they fail to protect stars struggling to deal with fame and fortune.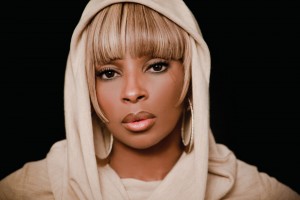 The R&B diva has recently vented about the loss of pop icons Whitney Houston and Michael Jackson, blasting those behind the scenes who should have helped guide them through superstardom. She also says her own team stood by and watched her sink into alcoholism and depression in the 90s — because she was making them a fortune in album sales.
Mary reveals to the London Evening Standard,  "She (Whitney) was such a gift from God, such a star — her voice was like no other. Same with Michael Jackson: two such amazing gifts. And no one was there for them. You have thousands of people around you because you're this big star, but no one around you really cares. I saw a tragic situation coming for me and I looked around and saw that nobody cared, not really. They were happy for me to suffer, to drink myself to death, as long as they were getting what they needed. The industry makes its money on people's demise.  Blige said after she came out of an abusive relationship with K-Ci Hailey of the R & B group Jodeci, she turned to drugs and alcohol saying: "The way I was living, I should have been dead. For a long time I didn't think I was attractive, even though people would say I was. Because we don't love ourselves enough, we hang out with the wrong people, we go out with the wrong guys, because we don't believe that we deserve better.
"All the money and fame in the world couldn't change what was going on in my heart. That's how messed up I was, and how depressed I was. I was drinking, I was doing drugs, so I couldn't even feel or see anything, and that made it alright for the moment, until I had to come down and look for some more.
"One day I was in Tampa, Florida, I'd been partying the night before, and I was just feeling horrible. I could feel myself slipping away. And I thought, 'I don't want to slip away because of alcohol and drugs and loneliness'. I was losing my voice, I was dying and I prayed, 'God, Lord, I need to change, help me change'."   That change came with the help of her manager Martin Kendu Isaacs, whom she married in 2003.