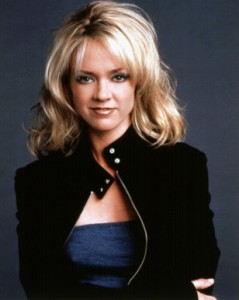 Troubled actress Lisa Robin Kelly, best known for playing Laurie Forman on "That '70s Show," died last night at the age of 43.
The star had recently checked herself into rehab after struggling with alcoholism for years.
"Unfortunately Lisa Robin Kelly passed away last evening," Kelly's agent, Craig Wyckoff, said in a statement. "Lisa had voluntarily checked herself into a treatment facility early this week where she was battling the addiction problems that have plagued her these past few years.
"I spoke to her on Monday and she was hopeful and confident, looking forward to putting this part of her life behind her. Last night she lost the battle. Cause of death has not been issued yet and no death certificate has been issued either."
She told ABC News that her drinking problems stemmed from a miscarriage. "I had lost a baby," she said. "As a result of that, I lost it. I lost everything and I was abusing alcohol."
Alcoholism plagued Kelly for years after that. In 2010, she was charged with a DUI and served probation. Last year, she was arrested for domestic violence against ex-boyfriend John Michas, though she denied the charges and they were eventually dropped.