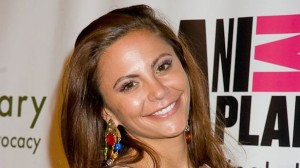 "Bachelor" star Gia Allemand — who appeared on Season 14 of the show — is dead, the 29-year-old model had been hospitalized in New Orleans since Monday following what her family called a serious emergency medical event. The details surrounding the event are unclear, but it was announced that Allemand had been placed on life support.
Allemand's mother and longtime boyfriend NBA player Ryan Anderson — of the New Orleans Pelicans — were at her side when she died.
"Bachelor" contestant Gia Allemand had a fight with her boyfriend hours before she killed herself, and he told her "I don't love you anymore."
Gia had accused NBA basketball player Ryan Anderson of being unfaithful during lunch the day she died. During the ride back to her house — where they stopped at a Walgreens to get her NyQuil — Gia told Ryan she still loved him but then he dropped the bombshell about his feelings.
Gia hanged herself in her New Orleans home. According to official docs — obtained by TMZ — Gia used a vacuum cleaner cord to end her life. It was tied to the center section of her spiral staircase and tied to the handrail on the second floor.
It appears Gia was on the phone with her mom when she hanged herself. Her mom told cops during the call the phone "had gone silent" and the mother tried in vain to communicate with her for 10 minutes.
Ryan went back to the house to check on Gia, and found her sitting on the stairs with the cord "wrapped around her neck many times." She had been without oxygen for 30-40 minutes.
Gia left a suicide note on the dining room table and in it left all of her property to her mother.
TMZ has obtained the 911 call placed moments after "Bachelor" star Gia Allemand's boyfriend Ryan Anderson found her on Monday, following an apparent suicide attempt — in which you can hear what sounds like Ryan saying "don't stop" giving CPR